Elevate Your Brand with Social Media Presence
The digital sphere is alive with activity on platforms like Facebook, Twitter, Instagram, Pinterest, Google+, and LinkedIn. Your target audience is out there, and the most effective way to connect with them is through meaningful content-driven interactions. It's all about cultivating followers who resonate with the content you offer and then fostering engaging conversations across various social channels.
At Digiclock India, our social media marketing experts craft your narrative after comprehending your brand's promise, unique competitive advantages, and the value you provide to your customers.
SOCIAL MEDIA OPTIMIZATION is a potent tool for promoting businesses, products, and services across platforms such as Facebook, Instagram, Twitter, LinkedIn, and more. We work diligently to strategically target diverse groups, creating impactful branding and generating leads. This approach is organic, yielding market leads while effectively introducing your product.
Social Media Optimization Includes
Digi Clock India is a top Digital Marketing Agency in Delhi NCR, offering certified experts in Online Marketing Services. From Social Media Marketing to Website Design, we elevate your brand's online presence for exceptional results.
Create Brand Awareness
Our social media service focuses on boosting your brand's visibility and recognition. Through carefully crafted content and strategic posting, we ensure your brand resonates with your target audience, creating a lasting impression and increasing brand recall.

Generating Organic Traffic
We drive genuine, organic traffic to your digital platforms. By optimizing content for search engines and creating valuable, shareable posts, we attract users genuinely interested in your offerings, ensuring higher engagement and conversion rates.
Designing Creatives
Our creative team designs eye-catching visuals that align with your brand's identity. From compelling graphics to engaging videos, we ensure your social media presence stands out, conveying your message effectively and leaving a memorable impact.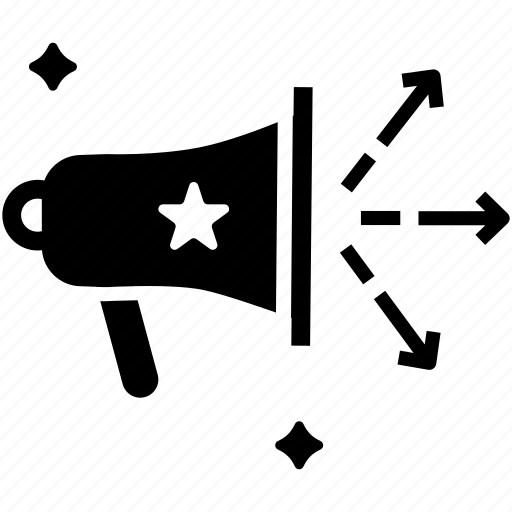 Brand Promotion
We promote your brand across social networks, ensuring consistent messaging and reaching your target audience with strategic ad campaigns. Our goal is to create a buzz around your brand, leading to increased interest and conversions.
Community Development
We foster an engaged online community around your brand. By responding to comments, addressing queries, and initiating meaningful discussions, we build a loyal following that sees your brand as more than just a business, creating strong customer relationships.
Analysis of Results
We continuously analyze the performance of your social media campaigns. Through data-driven insights, we measure key metrics, assess the effectiveness of strategies, and adapt our approach to ensure your objectives are met, delivering quantifiable results.
Our Social Media Pricing Plan
> 2 FB Timeline Status Posting
> Cover Image Creative (1)
> Like/Followers - upto 500
> 12 Instagram Image Sharing
> Online brand reputation
> Strategies and suggestions
> Comments & Likes Management
> Twitter Followers Increase
> #Hashtag Trend Research
> 12 LinkedIn Post Sharing
> Targeted Linkedin Connection
Everything included in Starter Plan
> 16 FB Timeline Status Posting
> Cover Image Creative (2)
Everything included in Starter Plan
> 16 Instagram Image Sharing
> Create Highlights & its covers
Everything included in Starter Plan
> Regular Analysis Measuring
> Engaging in trending topics
Everything included in Starter Plan
> 16 LinkedIn Post Sharing
> Competitors audience posts likes.
Everything included in Standard Plan
> 20 FB Timeline Status Posting
> Cover Image Creative (3)
Everything included in Standard Plan
> 20 Instagram Image Sharing
Everything included in Standard Plan
> Updated with twitter trends
> Schedule Tweets If Required
> Twitter Analytics Monitoring
Everything included in Standard Plan
> 20 LinkedIn Post Sharing
> Cross-Promote Your Posts on Other Social Media Platforms
> Creating professional-looking outreaching content Quotes
Why Us For Your Social Media Channels
Are you facing challenges with your website's low ranking and traffic?
We offer guaranteed assistance and assure you a 100% satisfaction. Share the provided information to discover our FREE comprehensive analysis and personalized strategy, dedicated to enhancing your website's ranking.
What People Say About Us!!!
Digi Clock India has been a game-changer for our business! Their digital marketing expertise has significantly improved our online presence, and we've seen a notable increase in leads and conversions. The team is responsive, creative, and results-driven. Highly recommend their services!
Working with Digi Clock India has been a pleasure from day one. Their comprehensive and affordable digital solutions have given our business the edge it needed. The transparency in reporting and the regular updates have kept us well-informed of our campaign's progress. We couldn't be happier with the results!
As a startup, we were unsure about how to approach digital marketing. Digi Clock India guided us through the entire process and delivered outstanding results. Their personalized strategies and targeted approach have exceeded our expectations. We're now confident in our online presence, all thanks to their exceptional team!
Choosing Digi Clock India was the best decision we made for our business. Their team's dedication, coupled with their 'out-of-the-box' approach, has made a significant impact on our brand. We've witnessed consistent growth and are now on top of our competition. Kudos to the team for their hard work!
Frequently Asked Questions